Welcome to Grammatiki House
In the second peninsula of Halkidiki (Sithonia), in Neos Marmaras, you will find the settlement "Paradisos". It is already well-known in the whole Halkidiki, and not only there, for those who are looking a quiet and relaxing escape from every day life.
In this beautiful place you will find "Grammatiki House" Rooms to Let.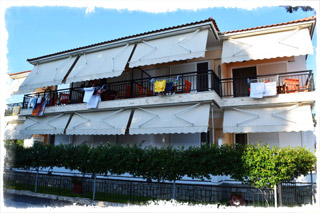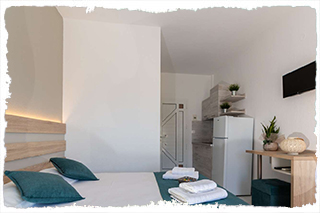 Our house is located only 80 meters from Paradisos beach and is equipped with everything you need for unforgettable vacations.
The ten rooms that we have are all three-bed rooms made with passion and style, equipped with: television, air-condition, kitchen, refrigerator and wireless internet. All of them are spacious, comfortable and sunny with big balconies.
In the exterior there is a barbecue which you can use and a garden with grass and beautiful flowers for the children. There is also big and comfortable parking.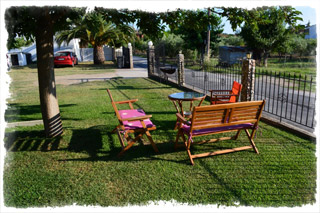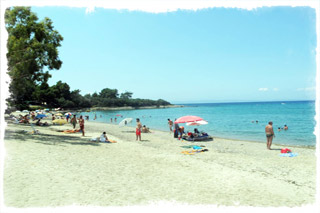 In the settlement you can swim in the clean and deep-blue sea. Paradisos beach is approved from the E.O.T. (Greek Tourism Organization) and also is awarded with the European "BLUE FLAG". Also there are beach bars, traditional taverns and restaurants where you can taste fresh fish, drink a coffee, enjoy your favourite cocktail or anything else you wish. Very near to our unit there are super markets where you can get all the necessary things needed.
In the village of Neos Marmaras, which lies at a distance of 500 meters, you will services like doctors, banks, post office as well as a big variety of café, bars, restaurants, shopping centers and greek arts.
We wish you to enjoy the most perfect vacations in our familiar and friendly environment!